"We both knew in our hearts that it was God allowing us to have a family," shared the firefighter who was on duty when the baby was dropped off.
A firefighter from Ocala, Florida, and his wife had been trying to have a baby for 10 years when a little divine intervention came their way.
The emergency responder, who wishes to remain anonymous to respect his family's privacy, shared with Today how he'd happened to be on night duty when the alarm of the Safe Haven Baby Box sounded at 2 a.m.
The boxes are carefully designed to keep little ones safe and sound. They're not only temperature controlled, but they also include a bassinet to lay the baby in comfortably. If a baby is placed inside the box, an alarm will sound so they can then be retrieved.
When the firefighter heard the alarm, he shared with Today how he presumed it was a false alarm. However, he went to check and found a little bundle wrapped in a pink blanket waiting to be rescued.
"She had a little bottle with her and she was just chilling," he explained. "I picked her up and held her. We locked eyes, and that was it. I've loved her ever since that moment."
Bearing in mind that he and his wife had been struggling to conceive, he wanted to let her know what had happened, but at the same time didn't want to wake her up.
So, he accompanied the newborn to hospital and left a little note explaining that he was wanting to adopt the baby:
""I explained that my wife and I had been trying for 10 years to have a baby. I told them we'd completed all of our classes in the state of Florida and were registered to adopt," he says. "All we needed was a child."
He then finally spoke to his wife, who was left in tears. However, the firefighter told her that they shouldn't get too excited; after all, he thought, the note he'd left with the baby could have easily gotten lost.
A family made in heaven
Fortunately, the little girl went home with her new mom and dad two days later, on January 4. She was adopted by them in April. They named her Zoey, which means "life."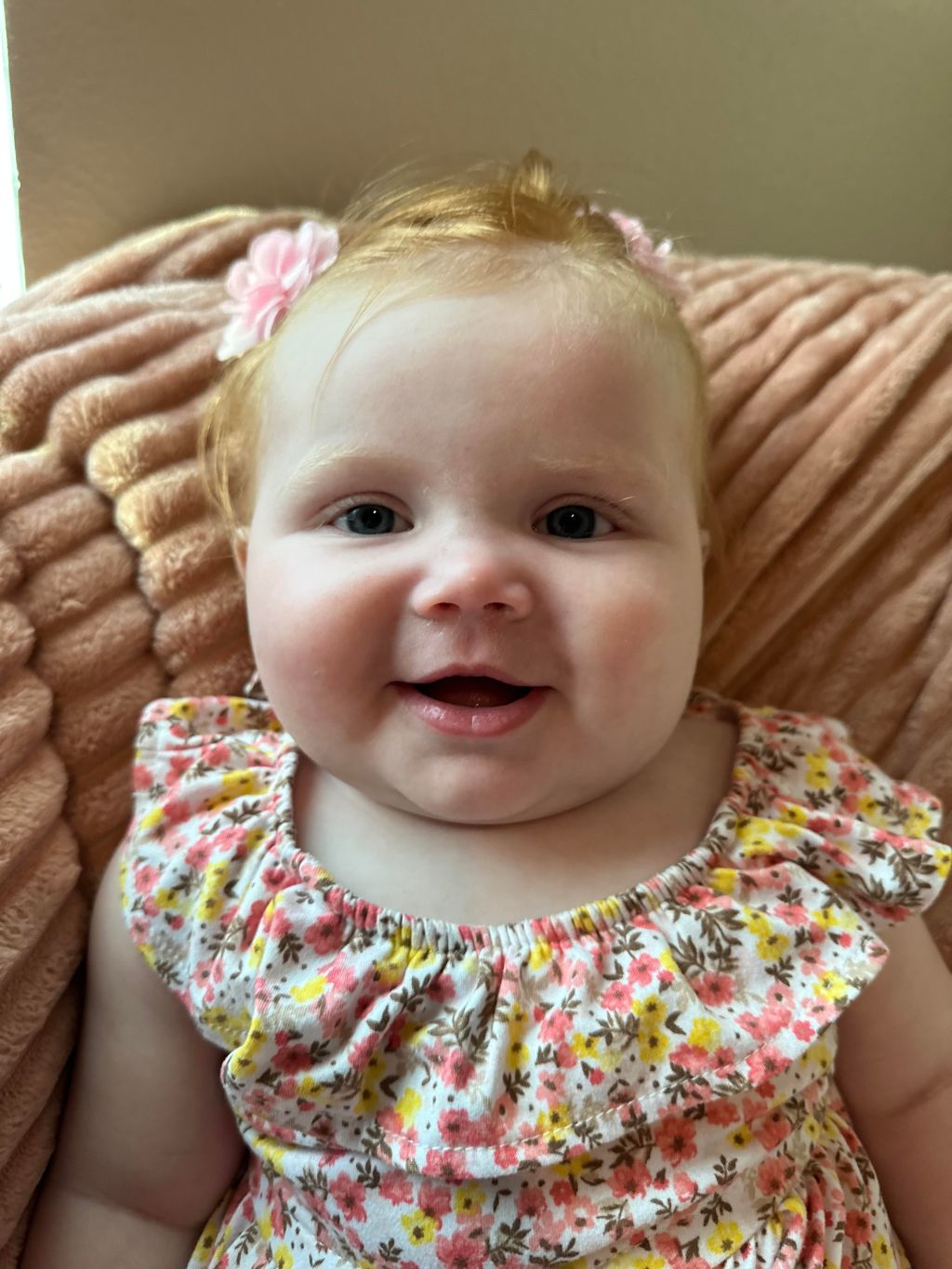 Courtesy of Baby Zoey's parents
The emotional firefighter shared with Aleteia a valuable lesson he and his wife gained from their whole experience:
"My wife and I have learned one thing during this whole process and that is to let God take control. During our time of trying to have children over nearly the past decade we have been trying to take control over the whole situation. It wasn't until our beautiful daughter came into our lives where we finally just sat back said God has a plan for us and left it in his hands while we waited for our court date for adoption."
He went on to share: "While we waited we just thanked Him every day and prayed that if it is His will that we get to adopt her let it happen. From the moment that she was placed into the box at the fire station we both knew in our hearts that it was God allowing us to have a family."
The mom and dad decided to share their daughter's early start in life to help reassure the baby's biological mom that her little one is safe and "loved beyond words."
The box in which little Zoey was surrendered was one of 148 spread around the United States, and since they were implemented, 31 babies have been safely dropped off.